The Sanctuary for Senior Dogs |
home


The Summer Scoop

2015 Summer Scoop is on August 9.
Same time, same place.
Reserve the date for the best old dog party on the planet!
Do you have a pet-friendly business? Promote it at the Summer Scoop. Contact us for details.
2014 Banner
at the Oak Grove Pavilion on Valley Parkway in the Brecksville Reservation of the Cleveland Metroparks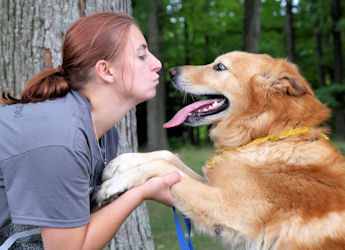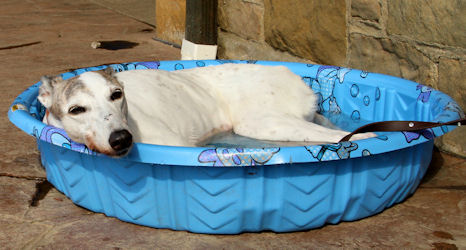 the old dog party of the year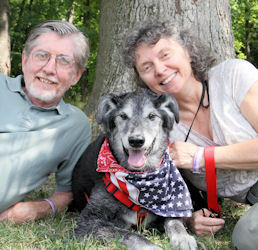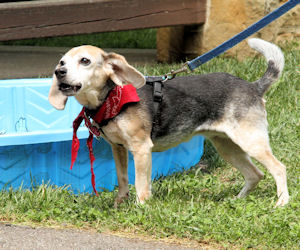 SUMMER SCOOP 2015 will once again be at the Oak Grove Pavilion in the Brecksville Reservation within the Cleveland Metroparks. Come join us and party with your old friends and make some new friends. Oak Grove features a large covered pavilion and plenty of shade for fun rain or shine.
Prizes, contests, raffles, silent auction, treats, food, and games, including the Old Dog Olympics, sponsored this year by
Fortunate Fido
in Columbia Station. And contests galore--
best summer attire, best in shades, coolest canine couple, coolest dude, coolest gal, human/canine look-alikes, oldest dog, farthest travel, goofiest dog, and most inspirational story.
There is something exciting for everyone at the
14th annual Summer Scoop and Reunion.
Meet WKYC meteorologist Bruce Kalinowski, a special supporter of old dogs, and the fabulous veterinarians at the new
Tremont Animal Clinic
in the historic Tremont neighborhood of Cleveland, Ohio.
Paw print painting. Preserve your old pooch's paw in non-toxic, washable paint. Get a print of your best friend's paw print suitable for framing.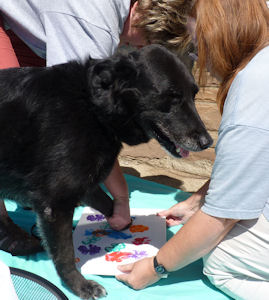 Old Dog Olympics: An agility course paced just right for old dogs. Your old dog can wander through the tunnel; jump the hurdles, or stroll through the weave poles. The Old Dog Olympics are a popular part of the Summer Scoop! every old dog is a winner and will receive a gold medal for participating!
Relax in the shade and enjoy a scoop of ice cream. For the dogs (and people) who just like to relax, there are lots of shade trees and a large, cool shelter with plenty of picnic tables and refreshments. As always, admission and parking are free.
Bring your friendly old dogs (age 7 and older) and join in the fun.
Best of all, you'll spend the afternoon with other people who know that old dogs are the greatest friends imaginable. Show off your old pal and enjoy the old dog party of the year. The Oak Grove Pavilion is just off of Valley Parkway, in the Brecksville Reservation, between Chippewa Creek Drive and Meadows Drive in Brecksville.
Special thanks to our Summer Scoop 2014 Sponsors
2014 Best in Show:
Bridgewater Studio, Inc. Graphic arts and design services
Youngstown, Ohio, Phone: 330-318-7993
Cleveland, Ohio, 216-324-0707
2014 Platinum Paw:
Columbia Station, Ohio, 440-236-9083
Cleveland, Ohio, 216-281-8701
Newman's Racing 4 A Paws, Raising dollars for old dogs
Lake Erie Speedway, North East, PA
2014 Gold Paw:
Healing Companions
,
Ordinary dogs and their extraordinary power to transform lives Oberlin, Ohio, 800-457-0345
Copyright 2011-2015
No part of this web site, including photographs, may be reproduced without written permission