The Sanctuary for Senior Dogs |
home


The SCOOP

Scoop 2023 was a great success. Thank you to all who donated, attended, and supported us in so many ways.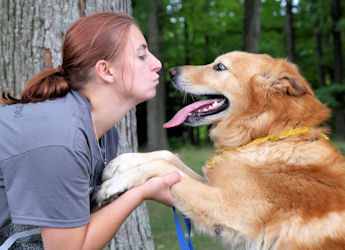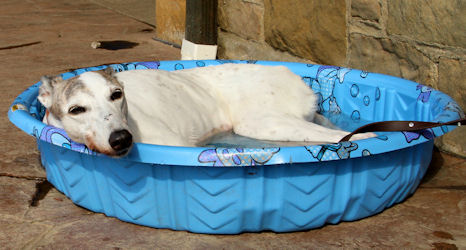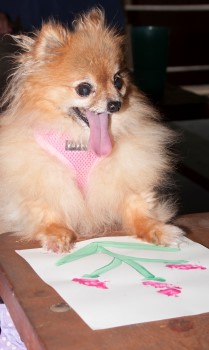 the old dog party of the year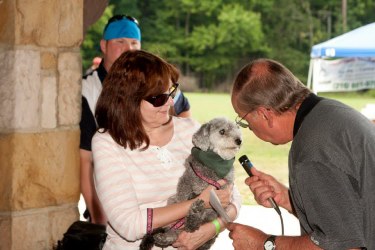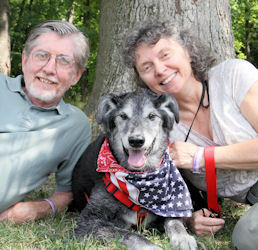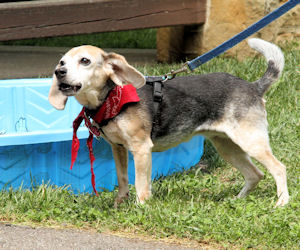 SUMMER SCOOP 2022
was held once again at the Oak Grove Pavilion in the Brecksville Reservation within the Cleveland Metroparks. Thank you for joining us, and we hope you will come to
SCOOP 2022
to party with yo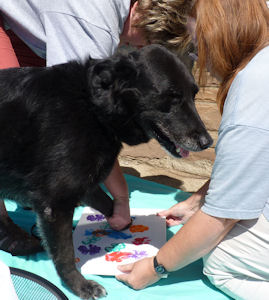 ur old friends and make some new friends. Oak Grove features a large covered pavilion and plenty of shade for fun rain or shine.
Prizes, contests, raffles, silent auction, treats, food, and games, and contests galore--best summer look, best in shades, coolest canine couple, human/canine look-alikes, farthest travel, goofiest dog, best kisser, longest tongue, and most inspirational story. There was something exciting for everyone at the 22th annual Scoop on September 18, 2022.
Paw print painting. Preserve your old pooch's paw in non-toxic, washable paint. Get a print of your best friend's paw print suitable for framing.
Old Dog Olympics:
An agility course paced just right for old dogs. Your old dog can wander through the tunnel; jump the hurdles, or stroll through the weave poles. The Old Dog Olympics are a popular part of the Summer Scoop! Every old dog is a winner and will receive a gold medal for participating! In 2022, the Old Dog Olympics will be hosted again by our friend Chris from
Woof Wise Dog Training.
Chris is a true friend to senior dogs, hosting a special event just for senior dogs several times a year. If you have a senior, you will love Senior Social at Woof Wise Dog Training.
Massage for your Pooch: Your old friend will enjoy a relaxing mini-massage courtesy of Jeff Varga of the Trotting Troubadour. You will also learn some basic massage techniques that you can use at home.
Relax in the shade and enjoy a host of light vegan refreshments, beverages, and desserts. For the dogs (and people) who just like to relax, there are lots of shade trees and a large shelter with plenty of picnic tables and refreshments. As always, admission and parking are free. Fully accessible.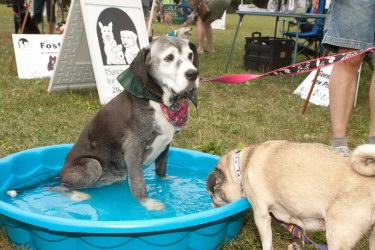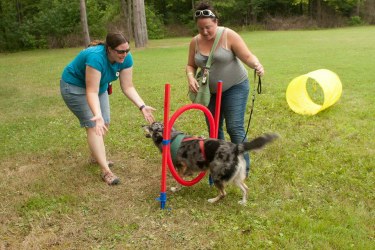 Bring your friendly old dogs (age 7 and older) and join in the fun.
Best of all, you'll spend the afternoon with other people who know that old dogs are the greatest friends imaginable. Show off your old pal and enjoy the old dog party of the year. The Oak Grove Pavilion is just off of Valley Parkway, in the Brecksville Reservation, between Chippewa Creek Drive and Meadows Drive in Brecksville. September 25, 2021. See you then!
Please support our 2023 Sponsors
2023 Best in Show:
Bridgewater Studio, graphic design studio, 330-318-7993
Caring for Pets
,
pet sitting, overnights, walking & potty breaks at your home or dog daycare & dog boarding at our home based site. Hinckley, Ohio, 216-287-8298
Cleveland, Ohio, 216-324-0707
Style Mutt
, dog boutique & day care, Cleveland, Ohio, 440-409-0454
330-475-5310
2022 Platinum Paw:
The Mutt Hutt
, dog socialization center, Cleveland, Ohio, 216-661-6888
Copyright 2001-2023
No part of this web site, including photographs, may be reproduced without written permission